Art history of jewelry
Art Nouveau Jewelry: from School to Museum (4h)
Discover the history and creations of a disruptively innovative artistic movement, which, at the dawn of the 20th century, forever changed the Jewelry Arts.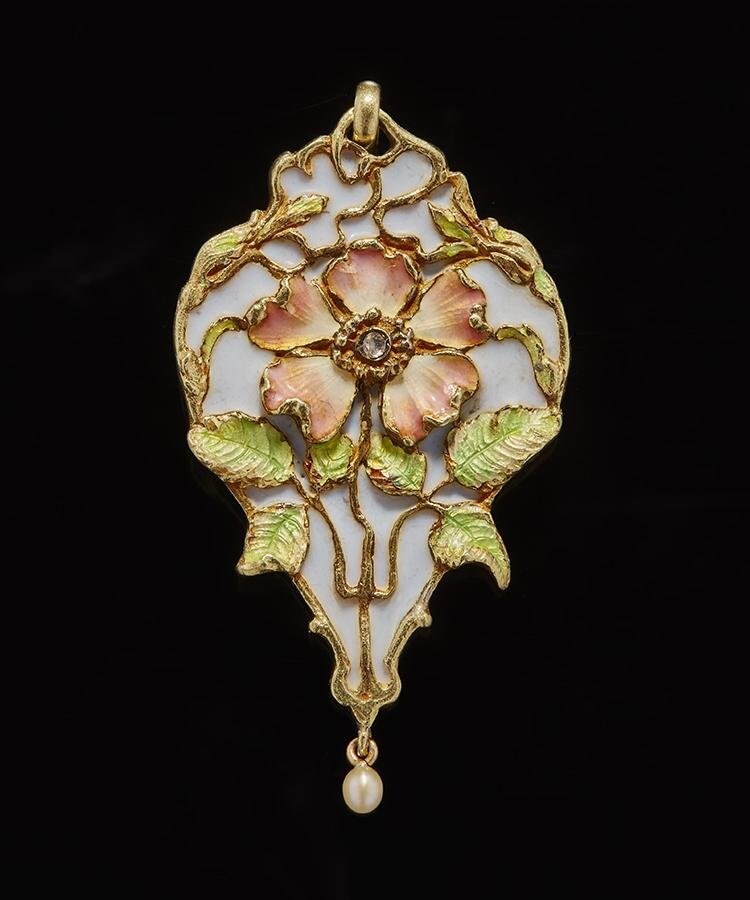 Event information
Participants

12 people

Duration

4 hours

Instructors

2

Language

Price
Art Nouveau, the revolutionary artistic movement, appeared in reaction to later 19th-century conservatism.

During this course
You will first decipher and interpret the style of a transformative period, the "Belle Époque":
the historical context, the inspiration sources, the influences, and the means of communication.
By showing you the works of celebrated jewelers like René Lalique, Vever, or Fouquet, your teachers will help you to appreciate the audacious innovations made by these visionaries: whiplash curves, radical asymmetry, and new materials.
The course will end at the Museum of Decorative Arts inside the Jewelry Gallery, of which the Art Nouveau Jewelry collection is among the world's most important.

Your teachers
This course is led by two art historians.

Good to know
- You are welcomed by your teachers before the class starts: a chance to meet each other and share experiences.
- Coffee, tea, and pastries are offered upon your arrival.
- You don't need to bring any specific material.
- A certificate is given at the end of the class.
- We also offer a 2-hour version of this course, focused only on an introduction of the history of Art Nouveau jewelry: "Introduction to Art Nouveau Jewelry". In 4 hours, the course "Art Nouveau Jewelry: from School to Museum", includes the knowledge covered in the course "Introduction to Art Nouveau Jewelry"; it is therefore not recommended for the same person to take both courses.

To go further
- Participate in "A History of Jewelry, from Louis XIV to Art Deco", to deepen your knowledge of jewelry's evolution.
- After each class, teachers deliver a list of books, podcasts, websites, museums related to the course attended.
What makes L'ÉCOLE experience so special
- High-quality education: L'ÉCOLE as education and research center has a scientific council.
- A very unique faculty: all the teachers are passionate experts chosen for their enthusiasm and skill in transmitting their knowledge.
- Generosity: skills are presented with ease in an enjoyable way, hands-on experience, and dialogue. Classes are for everyone with no pre-requisites.
- Exclusive interaction: courses are delivered in small groups to allow students to discuss one-on-one with the experts.
- Initiation courses: on an "à la carte" basis courses offered to all those who want to learn and become enlightened amateurs.