Introduction
First Steps into Jewelry (2h30)
Discover the world of jewelry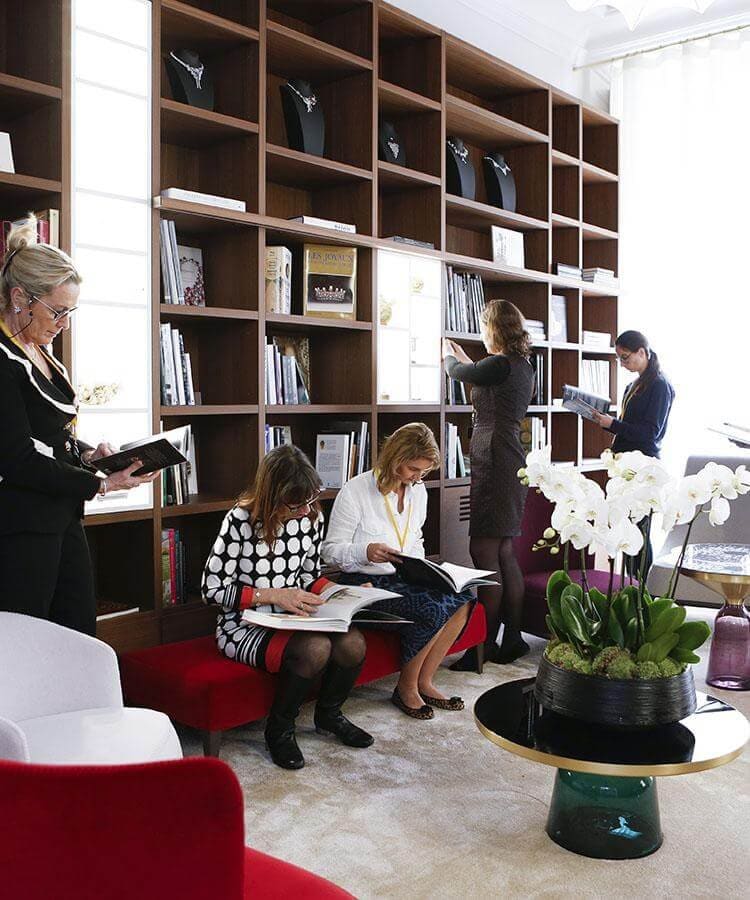 Event information
Participants

25 people

Duration

2.5 hours

Instructors

2

Language

Price

From
€ 100/pers.
Whether you are attracted to precious stones, interested in the history of jewelry - from prehistoric times to the present day - or in its many artistic specialty professions, these two-and-a-half hours classes will lead you onto the path of knowledge. 

During this course 
As an introduction to the various aspects of jewelry, you will discuss gemstones, High Jewelry savoir-faire and the styles which characterize jewels. 
During this class, you will get to know about L'ÉCOLE, visiting its workshops and classrooms. 

Your teachers 
This class is taught by an art historian and a gemologist. 

Good to know 
- You are welcomed by your teachers before the class starts: a chance to meet each other and share experiences
- You don't need to bring any specific material
- A certificate is given at the end of the class

To go further
- After each class, teachers deliver a list of books, podcasts, websites, museums related to the course attended
- The teachers have introduced you to the École curriculum: now you have complete freedom to choose the next course which appeals to you.
What makes L'ÉCOLE experience so special
- High-quality education: L'ÉCOLE as education and research center has a scientific council.
- A very unique faculty: all the teachers are passionate experts chosen for their enthusiasm and skill in transmitting their knowledge.
- Generosity: skills are presented with ease in an enjoyable way, hands-on experience and dialogue. Classes are for everyone with no pre-requisites.
- Exclusive interaction: courses are delivered in small groups to allow students to discuss one-on-one with the experts.
- Initiation courses: on an "à la carte" basis courses offered to all those who want to learn and become enlightened amateurs.