Exhibition
Jean Vendome, Artist Jeweler
We are hoping to soon be able to open the doors of our exhibition: "Jean Vendome, Artist Jeweler" in Paris. Meanwhile, please enjoy discovering it digitally!
While waiting for the reopening, L'ÉCOLE is offering you a digital walk highlighting the universe of Jean Vendome (1930 – 2017), true pioneer of modern jewelry and lover of minerals.
The exhibition in pictures
Discover a selection of jewels thanks to our photo gallery.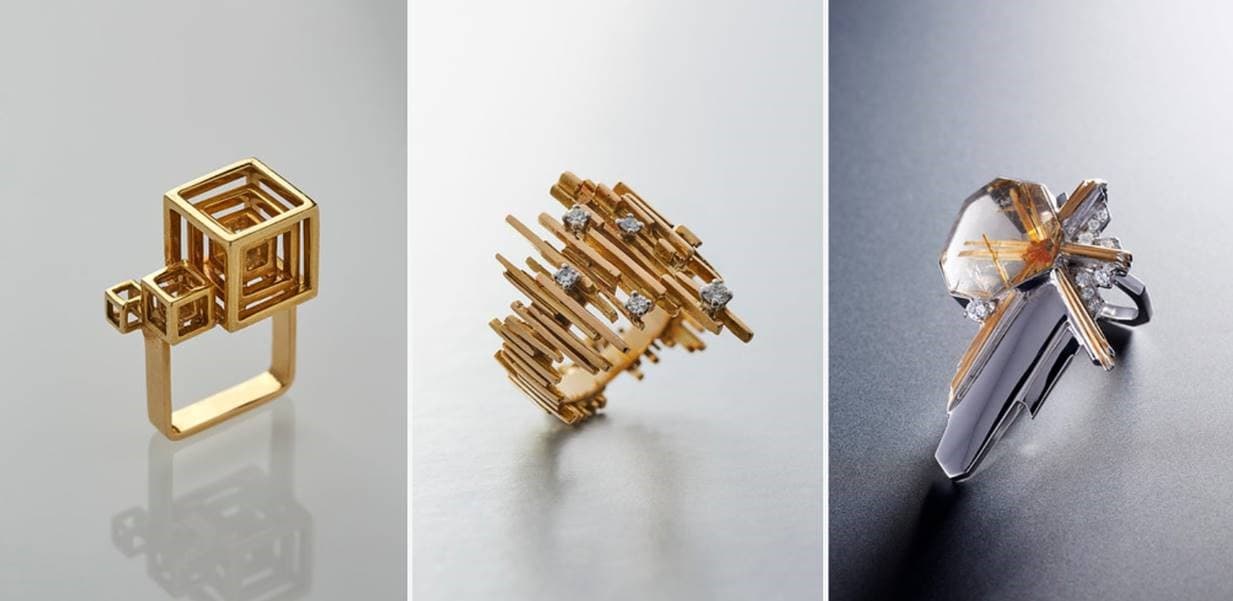 Follow the guided tours in video
Discover the exhibition as if you were there, with Marie-Laure Cassius-Duranton, Gemologist and Art Historian, Teacher at L'ÉCOLE, School of Jewelry Arts. 
Welcome into the Jean Vendome Exhibition. Inezita accompanied by Olivier Segura, our Scientific Director, choose some favorite pieces to share with you, in 12 minutes.
The stones and minerals of Jean Vendome, explained by the teachers of L'ÉCOLE, School of Jewelry Arts
The unusual stones used by this lover of minerals have fascinated you? Discover their secrets in the glossary written for you by the teachers of L'ÉCOLE, School of Jewelry Arts.

Jean Vendome, Sculptor of Modern Jewelry, by BeauxArts Magazine
Jean Vendome, whose real name was Ohan Tuhdarian, created his first jewelry collection in 1950, heralding sixty-seven years of creative effervescence.
To know more about this avant-garde designer, who merged the art of sculpture and jewelry, discover our interactive website, developed in partnership with BeauxArts Magazine. 

Video « Jean Vendome, a Jeweler at the Heart of the Avant-Gardes »
In tune with the artistic movements of his time, kinetic art nourished him as well as modernist sculpture or architecture to produce incredibly bold pieces, with a penchant for a certain "bizarre beauty".
Connaissance des Arts Special Issue
Illustrated with over 100 photos, the special issue developed in partnership with Connaissance des Arts will make you discover the incredible journey of this exceptional jeweler, the encounters that have inspired his creations and his love for mineral and unusual stones.


To find out more about the exhibition and the Specialist Curator, please download the press release at the bottom of the page.