Talks and Meetings
Hosted by experts or authors, conferences and meetings are open to the public and occasion to explore a variety of subjects from several angles.

Conversations
2h
Dedicated to modern creations, traditions, or historic jewels, conferences are led by two passionate experts. They happen once a month, in the evening, and are preceded by a convivial hour of wine, hors d'œuvres and meeting up with friends.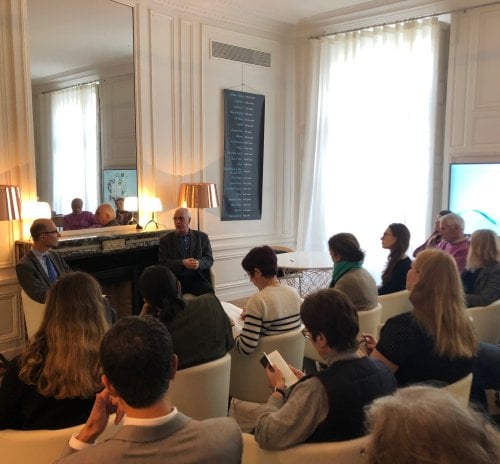 Meet the Author
1h30
"Meet the Author" offers you a direct and in-person conversation with an author discussing his or her work.