Discovery Series
Essence of Jewelry Design
With 2 courses, become an initiate in jewelry design: theory and practice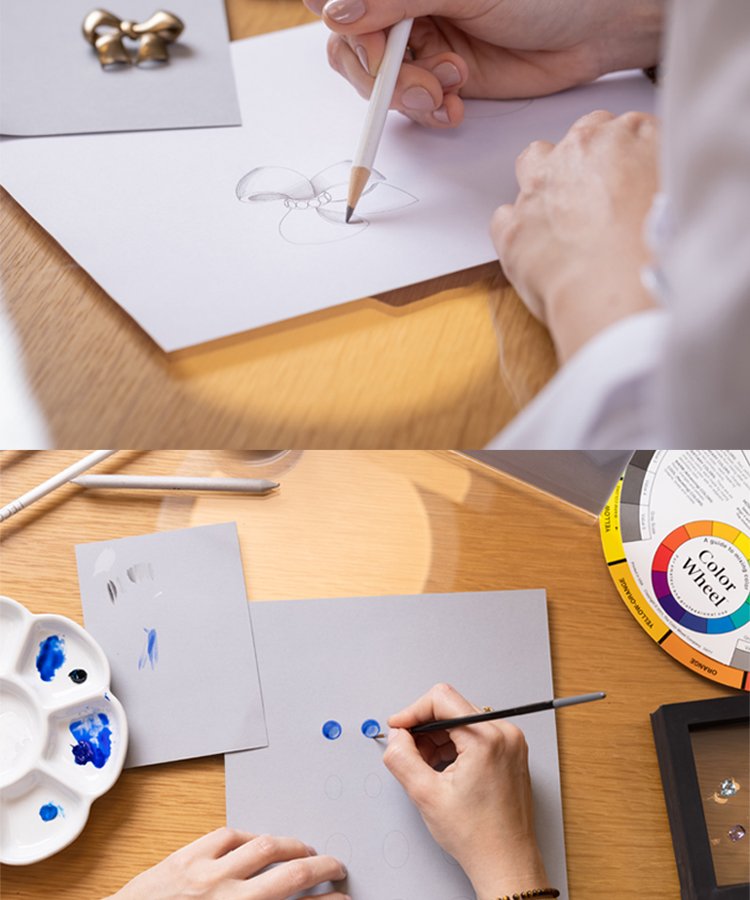 Discovery Series information
A creation of both art and technique, jewelry design is the first step in the creation process for a jewel.
This series, joining theory and practice, will allow you to discover the techniques involved and experience them hands-on, by making your own gouaché drawings.
Details of the Discovery Series "Essence of Jewelry Design":
2 courses in total
The Gouaché in High Jewelry 1 – The Light (3 hours)

The Gouaché in High Jewelry 2 – The Color (3 hours)
Standard Price: HK$4,000/pers.
Special Offer: HK$2,800/pers.