Live Online Conversation
Through the Eyes of a Connoisseur: The Mengdiexuan Collection
By registration only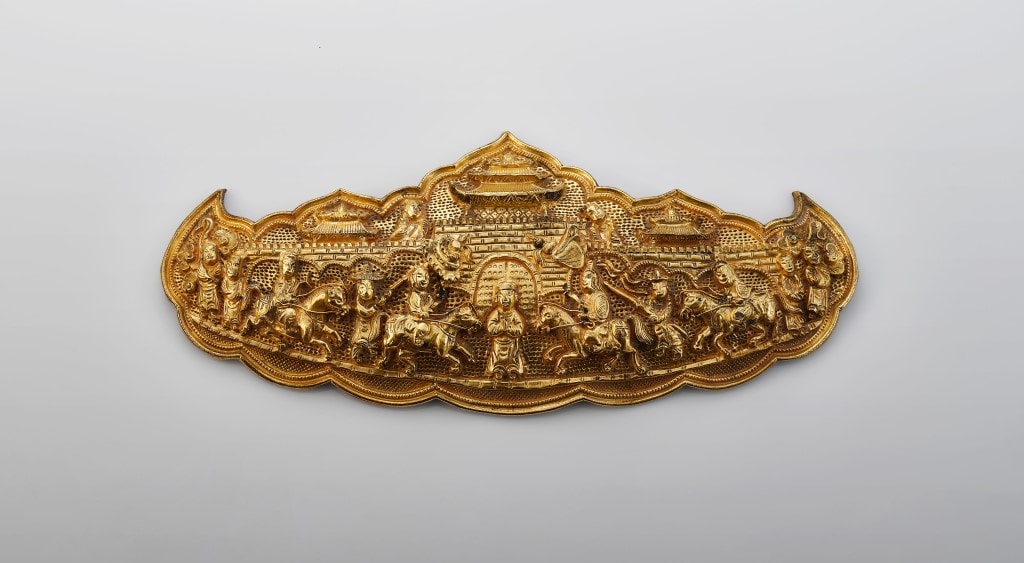 The Art of Collecting is a passion which lasts a lifetime. One piece may have the power to hold on tightly to dreams. Let's discover The Mengdiexuan Collection through gold jewels, masterpieces of ancient Chinese goldsmithing techniques. Focusing mainly on precious metalwork, this ensemble is a remarkable example of the art of collecting. From more than three decades, the eyes of the connoisseur Kenneth Chu have emerged and learn to distinguish major pieces.
Speakers:
- Kenneth Chu, Chinese Art Collector and Co-owner of the Mengdiexuan Collection
- Catherine Maudsley, Art historian, Art advisor and Curator
Kenneth Chu is a passionate collector for more than 40 years, Kenneth and his wife Betty have together formed the Mengdiexuan Collection which comprises a diversified range of Chinese and Oriental art and antiquities. Previously, Kenneth was committee member of the Hong Kong Oriental Ceramics Society and a director of the China Heritage Foundation. Also, he gave lectures on Chinese art, the latest being an Introduction to ancient Chinese inkstones at Hong Kong University SPACE
Catherine Maudsley is an art historian, art advisor, curator, educator and writer. She has lectured for global forums and a wide range of institutions, including Christie's Education, the Department of Fine Arts at the University of Hong Kong; the HKU Space Executive Programme with Art Basel and Central Saint Martin's.; Sotheby's Institute of Art and UBS Art Education Series.  As a moderator, she has facilitated conversations for the Asia Society, Christie's Forum and L'ÉCOLE Asia Pacific, School of Jewelry Arts. She was a Connaught Research Scholar at the University of Toronto, a Canada-China Scholar at the Central Academy of Fine Arts, Beijing and a Commonwealth Scholar at the University of Hong Kong. She has served on the Executive Committees of the University of Hong Kong Museum Society, and the Oriental Ceramic Society of Hong Kong and the Hong Kong Art School Council.
Photo: Hairpin with figures design, Ming Dynasty, 1368-1644, Courtesy of the Mengdiexuan Collection. Photo Picspark Co
Register the following time slot:
Thursday, July 22 at 07:00 pm (Hong Kong Time)
Conference given in English
Simultaneous translations in Cantonese, Mandarin and French available