Tsutaya Book Store
The limited time book fair by "L'ÉCOLE Japan × Daikanyama TSUTAYA Book Store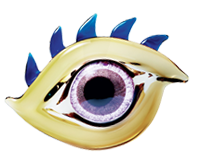 Preceding the opening of L'ÉCOLE, School of Jewelry Arts in Japan this February, learn more about the culture of jewelry at a special book fair being held at Daikanyama TSUTAYA, which will feature works chosen specifically by Tsutaya in anticipation for L'ECOLE.
The books in Japanese and in English are selected along the L'ÉCOLE's three concepts "DISCOVER, LEARN, WONDER". 
All visitors will be able to enjoy a wide selection of books, usually not available in bookstores. The selection includes books not only about the jewelry and luxury timepieces but also the savoir-faire of jewelry-making techniques, the world of precious stones, the history of jewelry, the art culture of French and Japan.
Please drop in to see the book fair.
The books in the book fair will be available on the website of TSUTAYA Book Store and also displayed at L'ÉCOLE in Japan in February.
The Limited Time Book Fair by "L'ÉCOLE Japan × Daikanyama Tsutaya Book Store"
From Thursday, February 21st, 2019 to Thursday, March 7th.
DAIKANYAMA TSUTAYA BOOKS  17-5 Sarugakucho, Shibuya-ku, Tokyo