Frequently Asked Questions
FAQ
Check our FAQ for quick answers about L'ÉCOLE in Tokyo special event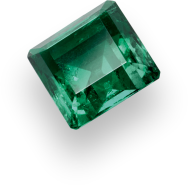 WHAT IS L'ÉCOLE, SCHOOL OF JEWELRY ARTS?
L'ÉCOLE School of Jewelry Arts is supported by Van Cleef and Arpels and was founded in Paris, Place Vendome, in 2012. L'ÉCOLE welcomes the public to learn about the savoir faire of jewelry-making techniques, the world of precious stones, and the history of jewelry.
WHO IS THE INTENDED AUDIENCE?
Classes are intended for anyone passionate or curious about jewelry, who love beauty, and who would like to raise their cultural awareness to become what the French call an amateur eclairé: an enlightened amateur.
WHO ARE THE INSTRUCTORS?
L'ÉCOLE instructors are experts in their field. The majority of them are based at our Paris headquarters and have carefully developed the L'ÉCOLE curriculum for audiences everywhere.
DOES L'ÉCOLE, SCHOOL OF JEWELRY ARTS GRANT A DEGREE OR A CERTIFICATE?
While each student receives a certificate signed by the president of L'ÉCOLE upon successful completion of a given course, L'ÉCOLE does not offer degrees. 
HOW MANY COURSES ARE OFFERED?
This season we are offering 15 different courses between February 23rd and March 8th, 2019, but also evening conversations (talks) and exhibitions. Click here to check out the different jewelry classes programs.
HOW LONG IS EACH COURSE?
Course length ranges from 2 to 4 hours.
HOW MANY STUDENTS ARE IN A CLASS?
To ensure an intimate, collaborative environment, there is a maximum of 6 students for smaller classes and 12 students for larger classes.
WHERE ARE THE COURSES HELD?
During this two-week event starting from February 23 to March 8, 2019, L'ÉCOLE, School of Jewelry Arts will be taking place at Kyoto University of Art & Design in Tokyo. Find out more about this beautiful location.
Kyoto University of Art & Design / Gaien Campus in Tokyo
1-7-15, Kita-Aoyama, Minato-ku, Tokyo
IS THE LOCATION WHEELCHAIR ACCESSIBLE?
Yes, the second floor is fully accessible by elevator.
WHAT IS A CONVERSATION?
Led by leaders in the arts and jewelry historians and experts, these are 60-minute conversations exploring the interplay between jewelry, culture, design, and art. Conversations are 3,000 JPY. We invite you to check the schedule and reserve your seat on our program page.
WHAT ARE CREATIVE WORKSHOPS?
On March 2nd (Sat.) and 3rd (Sun.), we are holding five classes for children aged 5 to 16. Through a unique learning-while-playing experience, the L'ECOLE creative workshop leads children and the younger generation to increase their curiosity and imagination with creative, hands-on activities, introducing them to a new world. Each class is limited to 12 people. Children ages 5-12 must be accompanied by an adult. Please check the detailed schedule here.
WHAT DOES L'ÉCOLE, SCHOOL OF JEWELRY ARTS COST?
Creative workshops for children are 2,000 JPY, evening conversations are 3,000 JPY, and courses are between 13,000 JPY and 26,000 JPY.
HOW DO I REGISTER ONLINE?
Log on to jp.lecolevancleefarpels.com. All specific course, creative workshop, and conversation listings are under the Programs menu. For a given class, review the available calendar dates, make your selection, and then proceed either to the checkout or add more courses. You will be prompted to provide contact and billing information when you check-out. Once your registration is completed, you will receive a confirmation email.
CAN I REGISTER BY PHONE?
No. At this time, we are unable to process registration by phone. If you have questions about how to register, one of our representatives would be happy to assist you. Please click here to contact us.
CAN I REGISTER A CLASS FOR SOMEONE OTHER THAN MYSELF?
Yes, however, you will need to provide a valid email address for each registered seat.
DO YOU HAVE A WAIT LIST FOR COURSES OR SPECIAL PROGRAMS?
Yes, when a course is full, a waiting list is available via the product page. First, you need to create an account on our website and then subscribe to the waiting list. You will automatically be informed by email of future availability for a class. When a seat becomes available, registration occurs on a first come first serve basis.
WHAT IS YOUR CANCELLATION AND REFUND POLICY?
We are happy to provide a full refund up to 48 hours prior to a class. Please check our Legal terms for more information.
HOW DO I RECEIVE GENERAL INFORMATION ABOUT L'ÉCOLE, SCHOOL OF JEWELRY ARTS?
Log on to jp.lecolevancleefarpels.com to subscribe to our Newsletter to receive news about our events, or register your name and contact information on contact page and we will be happy to send you information about L'ÉCOLE.
DO YOU ACCEPT ANY METHOD OF PAYMENT BESIDE CREDIT CARD?
At this time, we are unable to process payment through any other mean than credit cards including bank transfers etc.
CAN WE ATTEND EVEN IF WE DO NOT UNDERSTAND ENGLISH?
Although the courses will be held in English, a translator will be present during each course. Non-English speakers can also comfortably attend the courses.
IS THERE ANY AGE LIMIT?
The age limit for the creative workshop is 5 to 18 years old. For other classes any person above 17 years old can attend.