Live Online Conversations
By registration only
D E C E M B E R   2 0 2 1

➔ December 16 - The saga of Lacloche jewelers, inside the Hong Kong exhibition
From 1892 to 1967, the history of the Maison Lacloche illustrates the adventure of a family of Parisian jewelers. Lacloche jewels have charmed a large clientele, in France and abroad, including the crowned heads of Europe and Hollywood stars. Today they are unknown to the general public, but are nonetheless sought after by collectors.

This guided tour will be broadcast live from the "Lacloche Jewelers" exhibition at L'ÉCOLE Asia-Pacific in Hong Kong.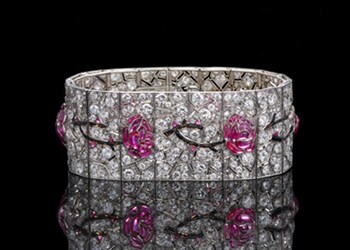 Photo credits : © Sylvie Corbelin © Bina Goenka © RMN-Grand Palais (musée du Louvre) © RMN-Grand Palais (Château de Fontainebleau) © Château de Versailles; Dis9t. RMN-Grand Palais; Picspark Co © L'ÉCOLE Van Cleef & Arpels; Chrysanthemum clip, 1937, Van Cleef & Arpels Collection, Patrick Gries © Van Cleef & Arpels SA; Van Cleef & Arpels, Orchid clip, 1927, Van Cleef & Arpels Collection, Patrick Gries © Van Cleef & Arpels SA