About L'ÉCOLE 
Partners & Supporters
To support L'ÉCOLE to the Middle East, the school has partnered with UAE-based institutions from a cultural and educational background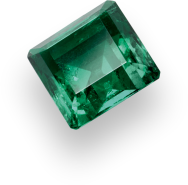 L'ÉCOLE Van Cleef & Arpels has formed a cultural partnership with Dubai Culture & Arts Authority, a destination partnership with Dubai Festivals and Retail Establishment (DFRE), an agency of Dubai's Department of Tourism and Commerce Marketing (Dubai Tourism), and is delighted to announce twelve educational supporters.
DESTINATION PARTNER
Dubai Festivals And Retail Establishment
The core responsibility of the Dubai Festivals & Retail Establishment (DFRE) is to position Dubai as an international events and entertainment hub and increase competitiveness as a retail destination through festivals and promotions.  Through strategic development of our festivals calendar, we have the responsibility to conceptualize, organize and continually improve the content and activation of festivals and events for Dubai's events calendar. Ultimately, the goal is to attract higher traffic from near markets and drive greater economic impact.

CULTURAL PARTNER
Dubai Culture
Dubai Culture aims to enhance Dubai's cultural scene and draw attention to the Emirate's rich heritage with a variety of initiatives that take place throughout the year. The Authority's mandate is to build bridges of constructive dialogue between different civilisations and cultures through enriching initiatives that benefit the Emirate's citizens, residents and visitors.

EDUCATIONAL SUPPORTERS
Abu Dhabi Businesswoman Council
Under the Honorary Chairwomanship of Her Highness Sheikha Fatima Bint Mubarak (May Allah safeguard her), the Abu Dhabi Businesswomen Council (ADBWC) came into existence in 2001 pursuant to the Abu Dhabi Chamber of Commerce and Industry (ADCCI) so as to stress the importance of the role being played by women as a strategic partner in the Emirate of Abu Dhabi's comprehensive development. The ADBWC has also adopted a package of services, projects and initiatives as part of its strategic plan which supports the empowerment of businesswomen, female entrepreneurs and creative ladies and brings to bear their role in the private sector, while helping their businesses grow sustainable.
Abu Dhabi Music & Arts Foundation (admaf)
Established in 1996, ADMAF seeks to nurture the arts, education, culture and creativity for the benefit of society and the advancement of Abu Dhabi's cultural vision. An independent, non-profitmaking organisation, it delivers multi-disciplinary initiatives for people of all ages, backgrounds and nationalities through year-round educational and community programmes, special projects and the Abu Dhabi Festival.
Alliance Francaise
Alliance Française is the largest cultural NGO in the world with over 834 establishments in 132 countries across the world dedicated to the promotion of the French language and the francophone cultures. 
With over 3500 students per year, Alliance Française Dubai is the most reputable cultural center to learn French in Dubai. As an established leader in teaching French, it offers courses for all, from beginners to experts: children, teens, students, and professionals at its 2 branches (Oud Metha & Knowledge Park). The Alliance also offers customized Business French courses to companies in their premises. It is the only place in the city acknowledged to deliver official French language tests & diplomas from the French and/or Canadian authorities. 
Alliance Française Dubai holds more than 100 of social and cultural events every year in an effort to improve understanding of Francophone culture among UAE residents and foster UAE-French relations. 
Art of Heritage
The Art of Heritage (AOH) collection of artefacts was established as a cultural trust and it encompasses a wide group of varied objects that reflect the material culture and history of the Kingdom of Saudi Arabia. The Trust aims at promoting research and study besides fostering the revival of Saudi art, craft and culture amongst newer generations. The collection of nearly sixty thousand objects range over several distinct categories and are currently being prepared to be housed at a purpose-built facility.
Dubai Design District
Dubai Design District, d3, has been carefully developed to provide a creative ecosystem that surpasses the expectations of a typical creative neighborhood. It has its own beating heart; its own spirit and its own very personal style. This is a place where bohemians can live, work and play. Where aspiring designers can cut their teeth and learn their trade; where local talent can work alongside international design, art and fashion houses. It is, at its heart, a place where creative minds can come together to realize their dreams.
Dubai Opera
Dubai Opera is a truly unique venue and the city's first purpose built multi-format performing arts theatre situated in the heart of Downtown Dubai. Offering the ultimate flexibility of a proscenium arch theatre, an acoustic concert hall and a 2000m2 flat floor event space, the configuration allows for approximately 2000 seats for a concert and up to 1000 for a gala dinner.
Institut Français In The United Arab Emirates
The Institut français in the United Arab Emirates is the Cultural Department of the French Embassy. It is responsible for promoting French thought, creation and the French language, as well as fostering bilateral exchanges and cultural, artistic, educational, academic and scientific partnerships between France and the UAE by organizing a wide range of activities, from exhibitions and concerts to lectures and training of teachers.
Lest We Forget Supported By The Salama Bint Hamdan Al Nahyan Foundation
Lest We Forget is a major grassroots arts and heritage initiative that aims to archive, preserve and share vernacular photographs and oral histories of the UAE through its website, workshops and exhibitions. Newly launched under the auspices of the Salama bint Hamdan Al Nahyan Foundation, Lest We Forget is a community-based initiative that welcomes public participation.
Sharjah Art Foundation
Sharjah Art Foundation (SAF) brings a broad range of contemporary art and cultural programmes to the communities of Sharjah, the UAE and beyond. Recognising the central and distinctive contribution that art makes to society, SAF cultivates a spirit of research, experimentation and excellence by offering support to artists and art practitioners while also promoting public learning and a participatory approach to art through education and community programming.
Tashkeel
Tashkeel is a contemporary art institution and was established in 2008 by Dubai-based Lateefa Bint Maktoum. The Foundation is committed to facilitating artistic and creative works, creative experiences and intercultural dialogue. The Foundation's focus is on artists, supporting the creative community in the UAE through the provision of studios, artist residency programs, international fellowship programs, exhibitions events and professional and recreational workshops.
The Cultural Office
The Cultural Office of Her Highness Sheikha Manal bint Mohammed bin Rashid Al Maktoum was established in 2013 to serve as a leading platform to develop and activate substantial art movements as milestones within the region that will fortify the UAE's standing as a global hub for culture and creativity. 
Combining the best art practices and concepts from around the world, then tailoring it to respect and preserve our legacy and culture in the Arab world for International recognition, the projects undertaken by The Cultural Office are carefully selected to help raise the profile of the pool of talents existing in the region.
Zayed University
Zayed University is a national and regional leader in educational innovation. Founded in 1998 and proudly bearing the name of the Founder of the Nation – the late Sheikh Zayed bin Sultan Al Nahyan, this flagship institution has met the President's high expectations. Today, Zayed University has two modern campuses in Dubai and Abu Dhabi that welcome both national and international students.