Exhibition
Pearl merchants: A rediscovered saga, between the Gulf & France at the dawn of XX Century
A chapter in the history of jewelry forgotten up to now
March 29 to April 13, 2019
In5 at Hai d3
Dubai Design District
Open daily to the public – Free access
9:00 a.m. – 9:00 p.m.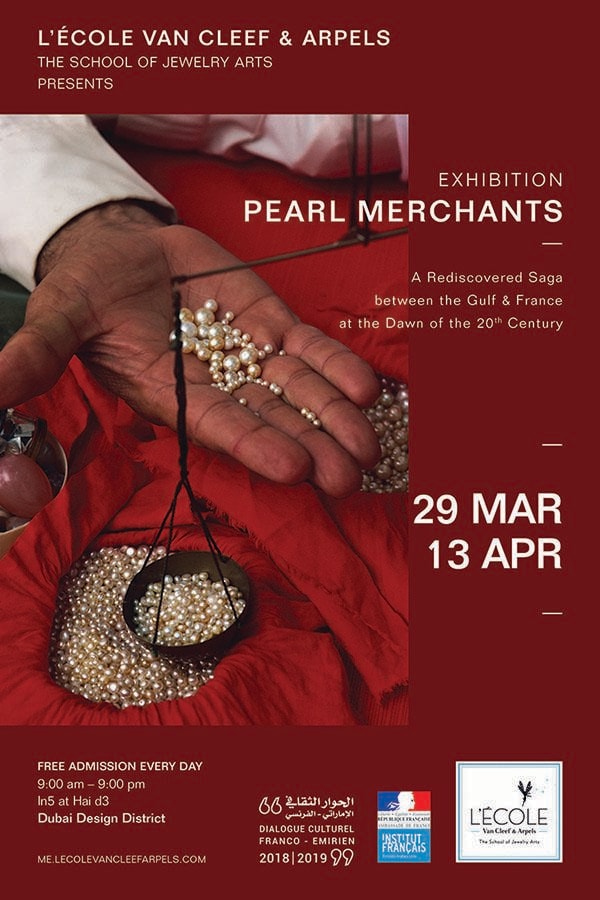 Who hasn't heard of the pearl, adored since antiquity and a source of inspiration for the greatest modern jewelers? But little is it known that it was the focus of intense trading between the Gulf and France from the end of the 19th century to the middle of the 20th century. This is the forgotten story of an incredible commercial and human adventure, now chronicled by this exhibition organized by L'ÉCOLE Van Cleef & Arpels in co-production with the Institut Français in the UAE, cultural department of the French Embassy, and as part of the Emirati-French Cultural Dialogue. 

From the 1880s to the end of the 1930s, most pearls fished from the Gulf were shipped to France and sold in Paris, where they were mounted by the most prestigious jewelers on the Place Vendôme. Ledgers, telegrams, archival records and photographs from the time bear witness to the scope of this trade: overland, maritime and finally air routes were opened, notable figures emerged both in the Gulf and in France, fortunes were made, and the pearl trade was behind this unprecedented economic boom.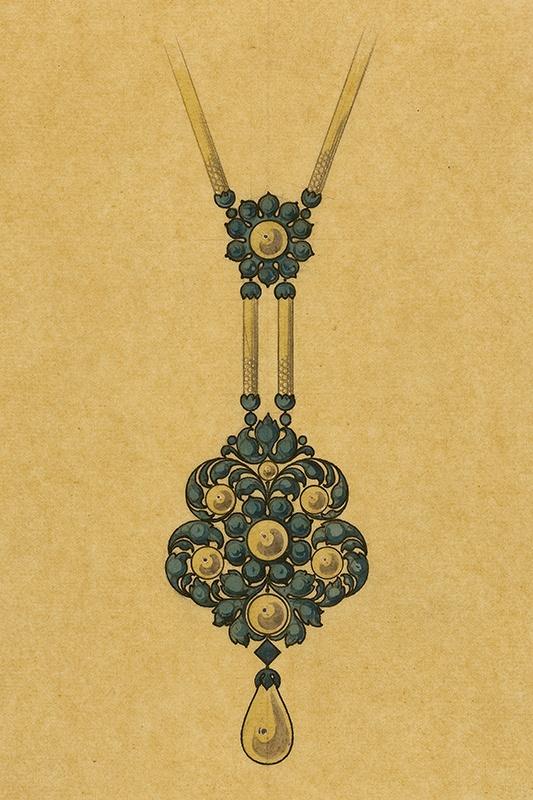 In addition to just trade routes, links were also forged between peoples and cultures. The exhibition celebrates a half-century of common history between the "pearl coast", which the Gulf countries were then called, and France during the first three decades of the 20th century. This is why L'ÉCOLE is proud to stage this special event as part of the Year of Emirati-French Cultural Dialogue (2018-2019).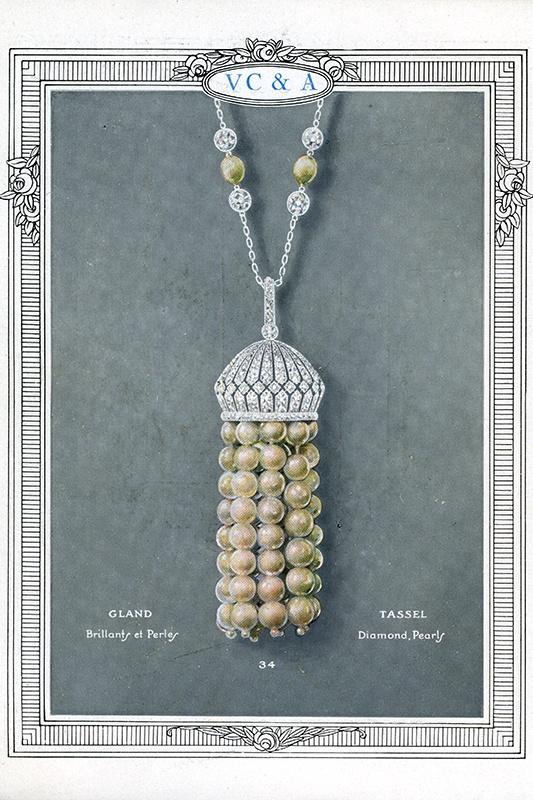 We would like to thank His Excellency Ludovic Pouille, Ambassador of France to the United Arab Emirates, for the support he has willingly given to this project from its inception, and the continued interest he has shown during its preparation.
The exhibition places itself at the intersection of art and history: this broader appreciation of knowledge is at the heart of the projects carried out by L'ÉCOLE Van Cleef & Arpels. Founded in 2012, L'ÉCOLE offers the public an initiation into high jewelry savoir-faire, the world of gemstones and the history of jewelry through courses, lectures, publications and exhibitions, in Paris and throughout the world. By supporting research and making it possible to rediscover this saga of the pearl merchants, L'ÉCOLE confirms its desire to contribute not only to transmitting jewelry culture but also to generating knowledge.