Presentation of L'ÉCOLE
L'ÉCOLE in New York
L'ÉCOLE, School of Jewelry Arts travels to New York for a two-week ephemeral event from October 25 to November 9, 2018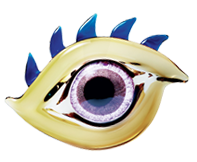 Every year, L'ÉCOLE travels to different destinations to meet its students and offer them, in their country, a complete set of courses, talks and exhibitions.
Following a first trip in June 2015, L'ÉCOLE returns to New York City from October 25 to November 9, 2018 with a series of 15 courses, 8 talks and 3 exhibitions that invite the public to immerse themselves in the art of jewelry guided by leading experts.
For this very special event and intensive program, the School of Jewelry Arts takes up residence in a beautiful mansion at 2 East 63rd Street.