JEWELRY ARTS, FROM PARIS TO HONG KONG
Founded in 2012 in Place Vendôme, Paris, with the support of the High Jewelry Maison Van Cleef & Arpels, L'ÉCOLE, School of Jewelry Arts is the first ever educational initiative which welcomes the general public into the knowledge of jewelry arts. While traveling around the world to share its knowledge, the three successful nomadic editions in Hong Kong have notably let L'ÉCOLE find a home in Asia: 2019 marked the official opening of L'ÉCOLE Asia Pacific in K11 MUSEA, Hong Kong to be its first permanent school outside Paris. Both schools of L'ÉCOLE share the same mission and vision. Through courses, videos, books, talks and exhibitions, L'ÉCOLE offers an introduction to the art history of jewelry, the savoir-faire of jewelry making and the universe of gemstones.
Discover programs
Explore our programs by Universe
CONVERSATIONS
Live Online Conversations
Forgotten by the general public, but not by collectors, come and discover what made the success of this great Parisian jewelry Maison - Lacloche, as well as the reasons for its fall. A story to be rediscovered without moderation! This guided tour will be broadcast live from the "Lacloche Jewelers" exhibition at L'ÉCOLE Asia-Pacific in Hong Kong on 16 Dec (Thu).
Register Now
DISCOVERY SERIES
Journey with Diamonds from its history to gemology
Discover the mystery of Diamond, from its birth, its encounter with human beings, its chemical element and more…
Discover More
&nbsp
Discover the latest information about L'ÉCOLE
News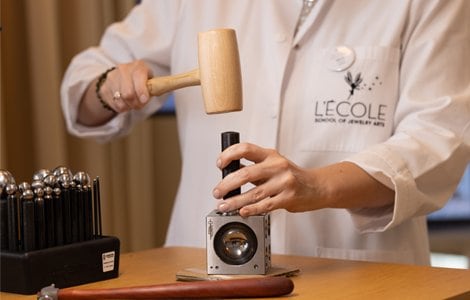 2021: Discovery Series - Jewelry Courses at a special rate!
Itineraries built for your at a special price, to encourage your overall understanding of the jewelry world!