The World of Gemstones
Diamond Grading 【NEW】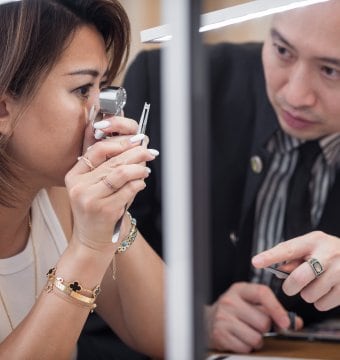 Create a diamond grading report step by step just like in a laboratory.
Within the context of L'ÉCOLE, School of Jewelry Arts courses in gemological investigation, you will discover how to analyze the quality of a diamond.
You will be able to select the diamond you wish to study in order to identify its size, its dimensions, its color, the nature of its inclusions...
You will slip into the shoes of a grader who must grade the diamond and will be guided step by step in the writing of a grading report of a colorless diamond.
About the course
You will first choose the diamond that will accompany you throughout the course. You will then precisely observe it to determine its characteristics, according to the 4Cs grading system. You will also learn how to measure the diamond's proportions. At the end of the course, you will have completed an entire grading report and will have discovered the different steps necessary to analyze the quality of a diamond.
It is strongly recommended to have taken the course "Fascinating Diamonds 2: Science and Gemmology" to attend the course "Diamond Grading". Otherwise, it is necessary to have a basic knowledge of diamonds and to be familiar with the use of a loupe and tweezers.
At L'ÉCOLE, School of Jewelry Arts, there are three courses dedicated to diamonds in order to offer a broad overview of the "stone of stones".​​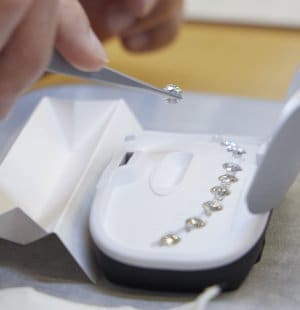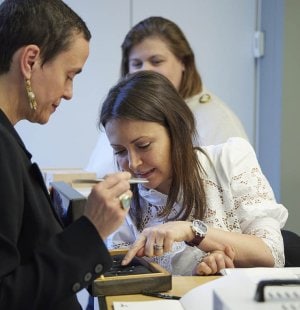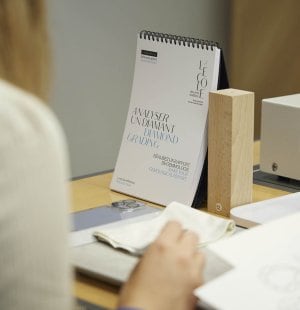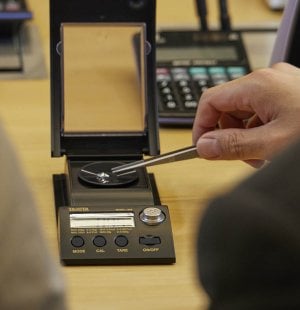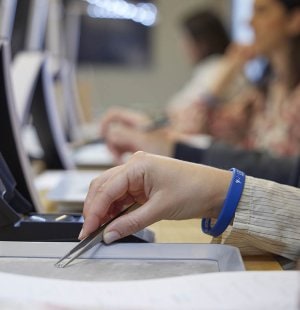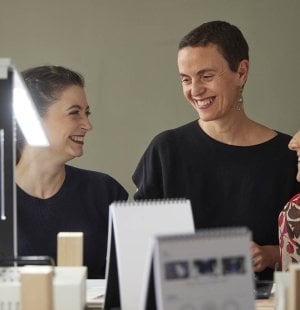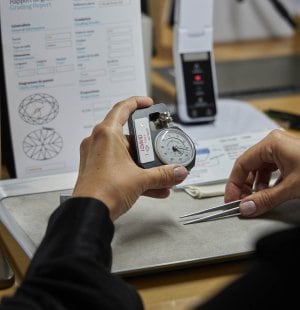 Sit back and relax
This course is given by two gemologists

You are welcomed by your teachers before the class starts: a chance to meet each other and share experiences.

All necessary equipment will be provided on site.

A certificate is given at the end of the class.

Participate in the course "

Ruby, a Fiery and Bewitching Stone

", to discover another legendary gem.

After each class, teachers deliver a list of books, podcasts, websites, museums related to the course attended.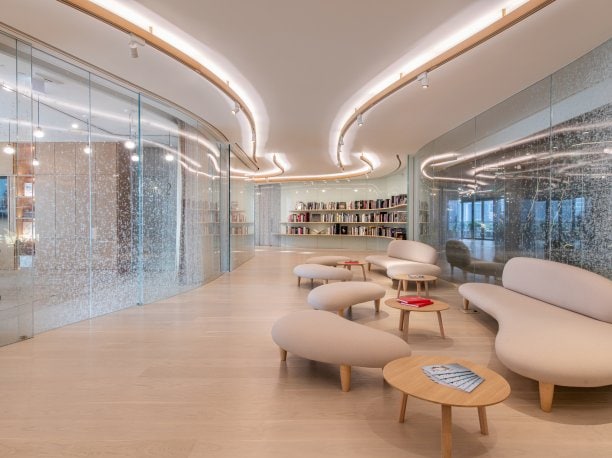 What makes L'ÉCOLE experience so special?
High-quality education
L'ÉCOLE as education and research center has a scientific council.
A very unique faculty
All the teachers are passionate experts chosen for their enthusiasm and skill in transmitting their knowledge.
Generosity
Skills are presented with ease in an enjoyable way, hands-on experience and dialogue. Classes are for everyone with no pre-requisites.
Exclusive interaction
Courses are delivered in small groups to allow students to discuss one-on-one with the experts.
Initiation courses
On an "à la carte" basis courses offered to all those who want to learn and become enlightened amateurs.