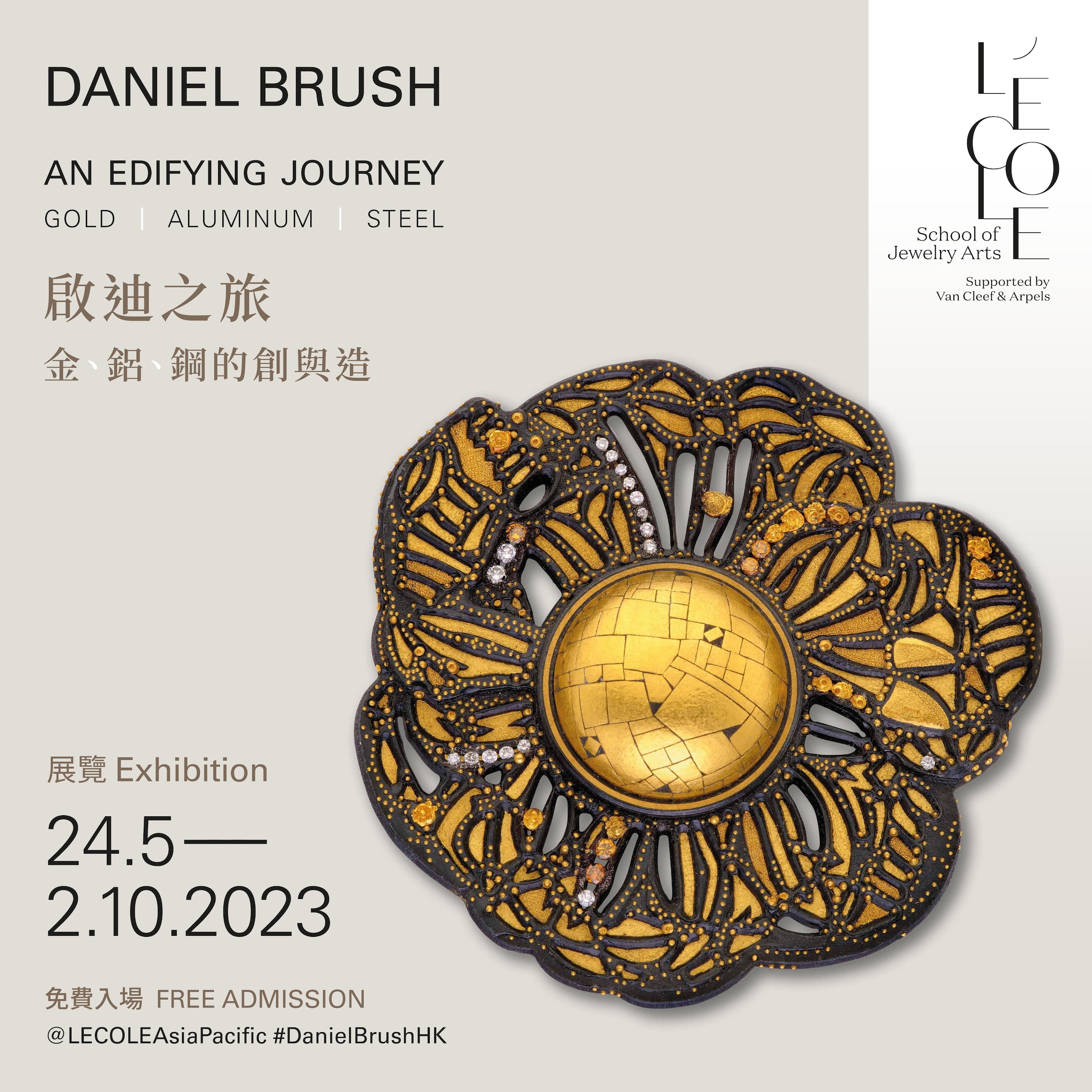 - Voiced by Nicolas Luchsinger, President of Van Cleef & Arpels, Asia Pacific and Director of the Heritage Collection
Transcript
Welcome to L'ÉCOLE, school of Jewelry Arts and to this new exhibition, the 6th to be organized by our Asia Pacific campus since its opening in Hong Kong in 2019.
My name is Nicolas Luchsinger, I am the President of Van Cleef & Arpels for the Asia Pacific region. Let me share a few words with you about the late American artist Daniel Brush, a figure who had developed a close friendship with our Maison and had allowed L'ÉCOLE to display some of his creations in Paris, back in 2017. Daniel was a painter, a sculptor, a goldsmith, a philosopher, and a thinker who crossed boundaries. His encounter with ancient goldsmithing techniques led him into a self-teaching and exploratory journey. Meanwhile, he was experimenting with aluminum and steel, as the history of these metals together with the desire to showcase both value and light in seemingly ordinary materials intrigued him.
In "Daniel Brush, An Edifying Journey: Gold, Aluminum, Steel", you will discover 73 pieces of gold, aluminum and steel, all hand-crafted by a single man. Drawing inspirations across cultures and through time, these creations are the results of his extraordinary experimentations.
This audio tour will provide an immersive experience, paying tribute to an artist whose voice was completely unique, unusual and boundless. We wish the visitors can merge into Daniel Brush's own prophetic and authentic voice, therefore we have Chinese translation of his audio available on-site and on our website for you. Respecting Daniel's wish, there is no exhibit label in the showcases. It was the artist's vision to create a space (both physical and mental) as refined and bare as possible, so nothing disrupts your journey into his creations.
This is an invitation to discover the extraordinary work of this unique artist. Experience the recreation of his journey: dive into one work at a time, breathe, and slow down.