Do you know...by L'ECOLE, School of Jewelry Arts!
Discover, Wonder and Learn with L'ECOLE Asia Pacific
Jewelry Arts Quiz
Do you know the answer to these trivia questions?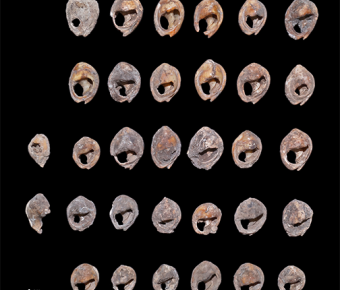 1. What is the earliest ornament in human history?
Shell, with traces of perforation and polishing that prove they have been worked by man to be worn.
The earliest known and identified ornaments date back to about 150,000 BCE, long before the first painted cave decorations. These jewels were found recently, between 2014 and 2018, near Essaouira in Morocco, in the Bizmoune cave. They are thirty-two small shells, at first sight insignificant, very modest by their dimensions and their simplicity. On closer inspection, however, they show precious clues proving that they have been worked by man to be worn: traces of perforation and polishing are visible as well as remains of red pigment.
Did these shells form a necklace, several bracelets, a belt or were they simply sewn onto clothing? It is difficult to answer this question, but archaeologists agree that they are the oldest known adornments in history and the first form of artistic expression of humanity.
Register to our Art History of Jewelry classes to unveil more stories on the history of jewelry arts!
Explore "Art History of Jewelry" courses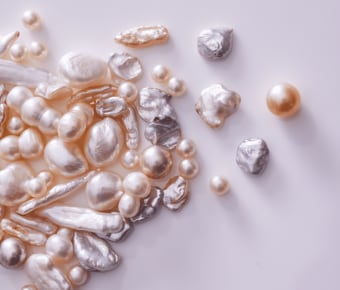 2. What are the gems made by living creatures?
Pearl, amber, coral, shell and more...
Gemstones such as pearl, amber, coral, shell and jet are all created by living or once living organisms, gemstones are the by-product of natural biological processes.
They could be created by sap running from an ancient tree then fossilized, from an oyster, or the shell of a long extinct sea creature; biogenic gemstones are in a unique class of their own.
Learn more about the fascination of gemstones from our Gemology courses!
Explore "The World of Gemstones" Courses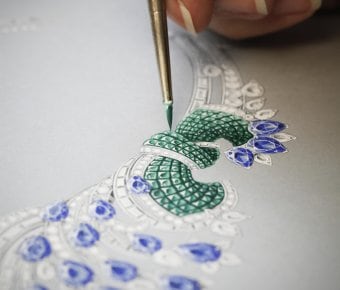 3. What kind of paint do French high jewelry designers use?
Gouache.
Gouache, sometimes referred to as opaque watercolor. The word gouache comes from the Italian word guazzo, which means mud. In comparison to regular water painting, gouache watercolor is opaque and therefore adds a richer look to the pieces that it's used in.

A "gouaché" is the first step in the creation of a High Jewelry piece: a painted design that will act as a guide for all the craftsmen involved – mock-up makers, jewelers, gemologists and stone setters. French high jewelry maisons like Van Cleef & Arpels use gouache to design every single one of their jewelry creations.
Experiment with gouache in our "savoir-faire" courses!
Explore "Savoir-Faire" courses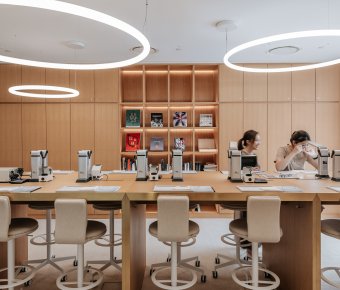 © Kevin Mak, courtesy of Sou Fujimoto Architects 
4. What is L'ÉCOLE, School of Jewelry Arts?
L'ÉCOLE, School of Jewelry Arts is the first school in the world to invite everyone from the general public to connoisseurs to explore the world of jewelry arts. The School offers introductory courses in 3 main areas: Art History of Jewelry, The World of Gemstones and Savoir-faire.
 
L'ÉCOLE Asia Pacific, located at K11 MUSEA, also offers free exhibitions, regular conversations and jewelry publications all year-round. 
Check out our programs
You may also like