From the time of the kings to the gold rushes and up to today's collectors, precious stones arouse many fantasies about color, light and rarity, which gives them a value that borders on the dream. A sign of wealth and power, the brilliance of gemstones also evokes the geological depth of time, an epic of several billion years, that of the Earth.
François Farges and Olivier Segura take us on a journey to discover these gemstones and their formation. By telling their story, they share with us the most intriguing secrets of the planet.
From the properties of turquoise to the symbolism of diamonds and the Great Sapphire of the French Crown, this guide, with more than 1,000 photos, will take you into the fascinating world of gems.
Authors: François Farges, Professor at the National Museum of Natural History & Olivier Segura, Scientific Director of the L'ÉCOLE, School of Jewelry Arts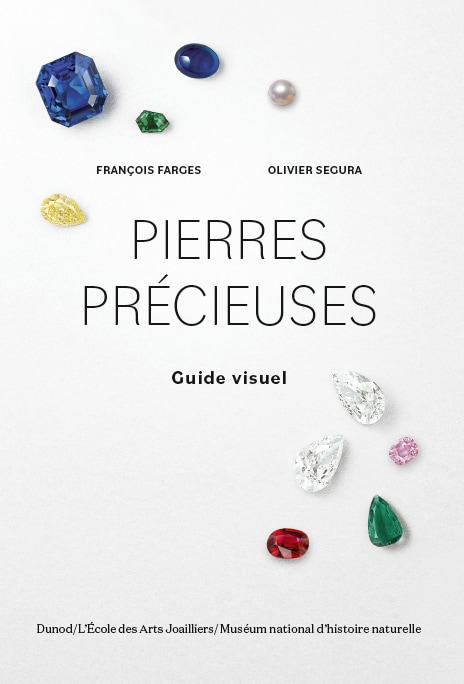 Publisher: Dunod / L'ÉCOLE, School of Jewelry Arts
Publication date: March 2023
208 pages, over 1000 photos
Price: 25 euros
Available in French (English publication coming soon)
Photo: Diamant Fancy Vivid Yellow poire de 11,29 carats ©  Van Cleef & Arpels SA