L'ÉCOLE, School of Jewelry Arts offers privileged encounters with talented craftsmen and guides you in the discovery of the history of jewelry, the world of gemstones and the savoir faire.
From simply hiring our premises to organizing tailor-made classes and workshops, we can accommodate up to 200 people.
We can offer several formats, depending on your needs: general meetings, board meetings, conferences, study days, team building, team seminars, training days, brainstorming sessions, year-end evenings, client receptions, prize ceremonies, breakfasts, dinners (seated or buffet), etc.
Pictures of past events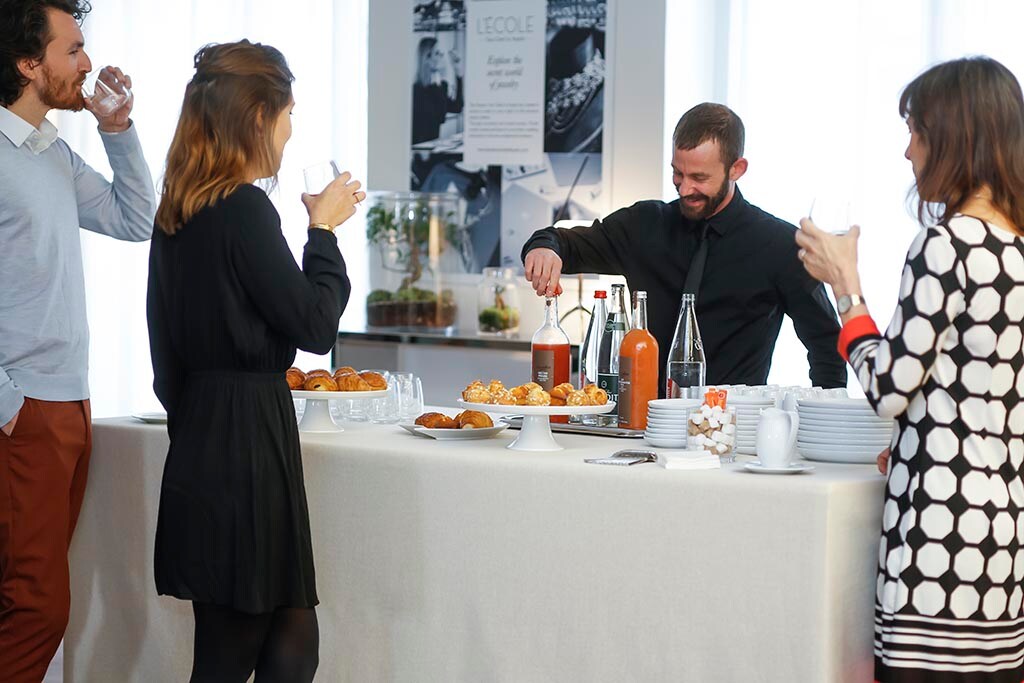 "I would like to thank you very much for your warm welcome and for the presentation of a magnificent, very well organized course for our group of Turkish ladies. Everyone was very happy about everything. The course was very informative and hands on as well as fun. The professors were great and I have to confess that I felt I could listen to them the whole day. It was an enchanting experience for everybody and we all enjoyed it very much."
Şebnem Balkan - Luxury & Jewelry Consultant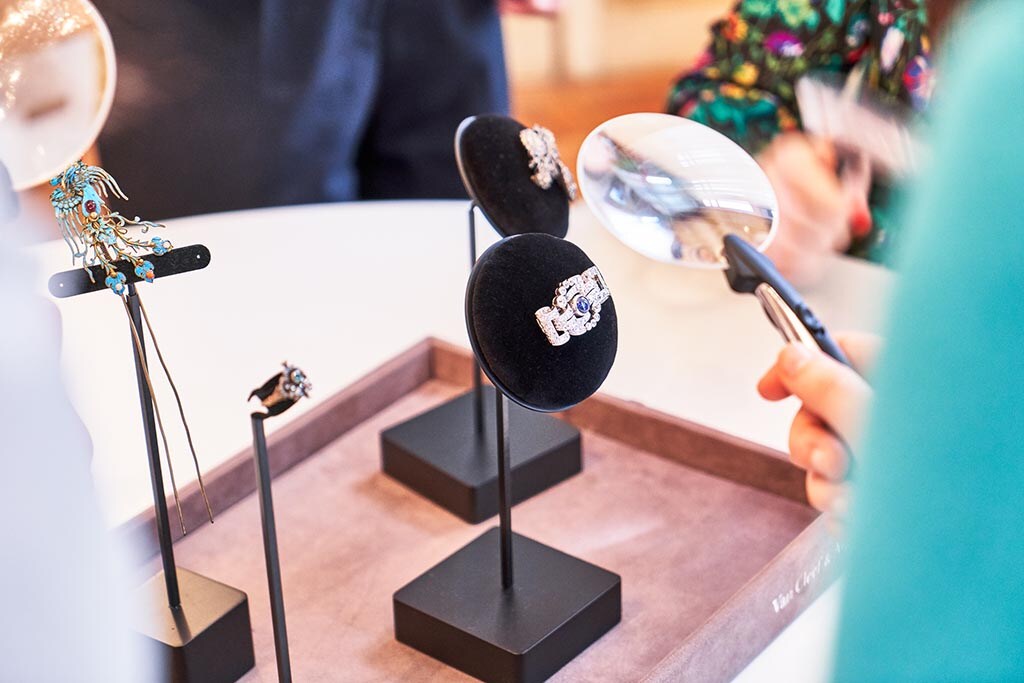 "What a pleasure it is to discover your school. We had a great time there, thank you for everything."
Anne-Marie – Financial audit firm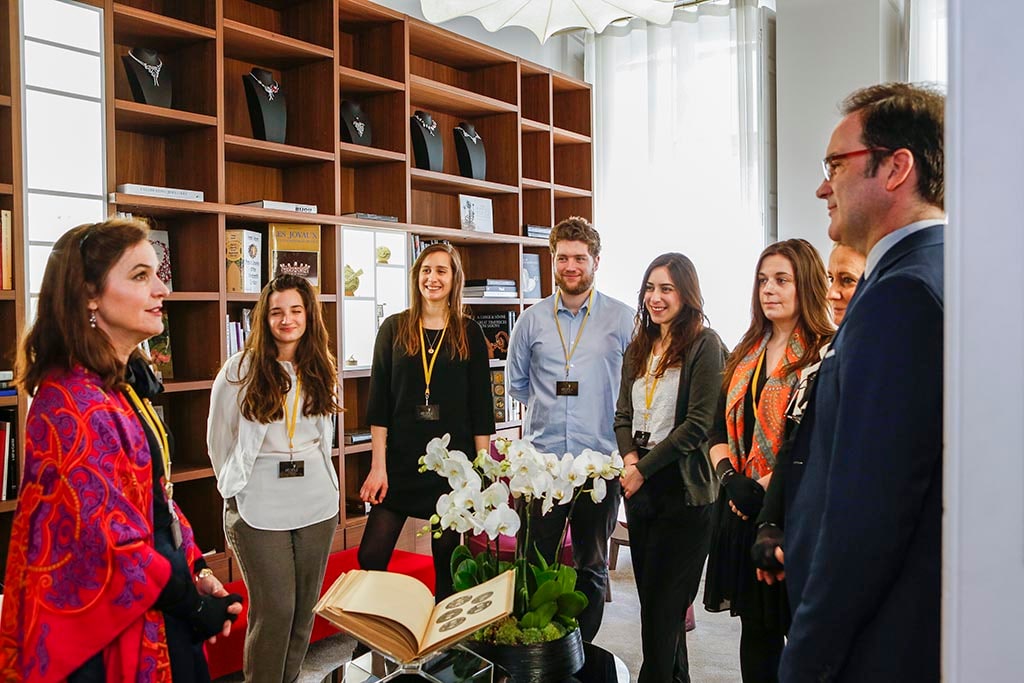 "Thank you for the wonderful welcome and class yesterday. It was so interesting and such a unique class."
Specialized author on the theme of the French Art of Living
EXAMPLES OF PRIVATE EVENTS
End of year party 110 people
Welcome of the participants in the evening with a welcome drink in the reception area. Your guests roam freely in all L'ÉCOLE, School of Jewelry Arts in order to discover several demonstration workshops including:
- demonstration of savoir-faire with a master jeweler and a stonesetter.
- handling and observation of fine and precious stones with two gemologists
- observation and presentation with an art historian of antique jewels to illustrate the evolution of jewelry through the ages.
The evening then continues with a cocktail reception in our lounges.
Wine & Gems 12 people
An oenologist and a gemologist guide you in the joint discovery of wine and precious stones.
This experience focuses on wine tasting and observation of gemstones, two worlds with many similarities.
Discover "Wine & Gems" events
Team Building Day 30 employees
The morning is devoted to the discovery of the professions at the heart of jewelry creation.
The group is divided into 3 sub-groups of about ten people, each following a 2h course in parallel: «Trying Out the Jeweler's Techniques» to learn the gestures of a master jeweler, «Discover the Gemstones» to learn about gemology, and « Trying your hand at Japanese Urushi Lacquer » to discover an ancestral craft. This is followed by a lunch in the Salon Or  organized by one of our caterers. In the afternoon, we put at your disposal the Salon Blanc for your business meeting.
CONTACTS
Justine Lechevallier
Tel : +33 1 70 70 36 84
Mob : +33 (0)7 85 56 78 30
E-mail : justine.lechevallier-ext@vancleefarpels.com
or

Anne-Laure Battistelli
Tel : +33 1 70 70 37 73
Mob : +33 (0)6 27 36 32 83
E-mail : Anne-Laure.Battistelli@vancleefarpels.com