From January 22, 2023 to February 9, 2024, this new year of the lunar calendar bears the zodiac sign of the Rabbit, which stands for love of the arts, elegance, peaceful calm and responsibility, among other positive attributes.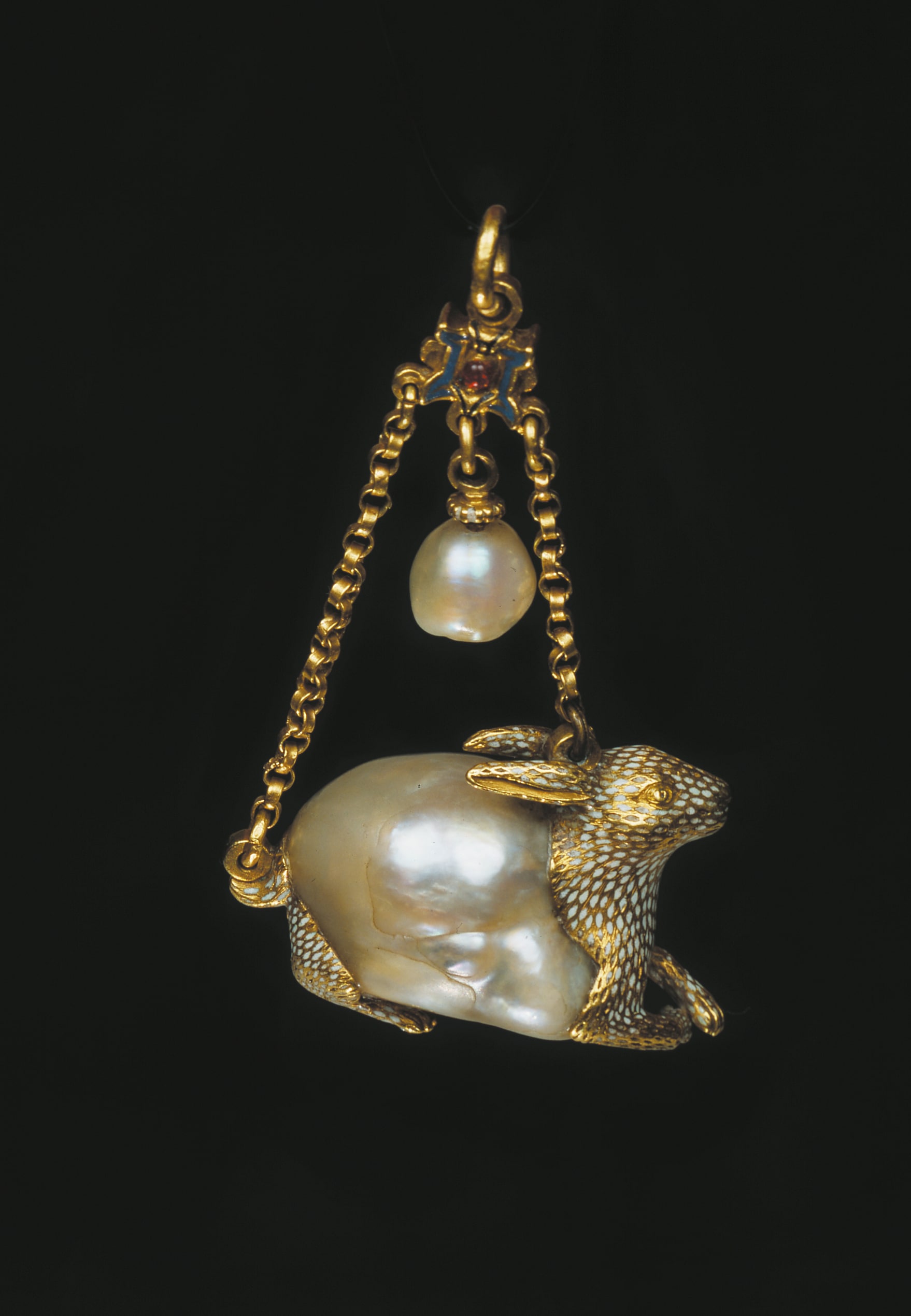 This Renaissance (16th century CE) rabbit pendant from the Wallace Collection, though European in origin, incarnates natural beauty and human art, in a way that makes us think of Chinese art: the artist built this jewel from a stupendous natural baroque pearl, creating the head, tail and paws with gold.

Do you see how they ingeniously flecked the gold with white enamel, so that you see the soft white fur of the rabbit?  Did you know that the word for "baroque art" derives from baroque pearls, because Renaissance collectors were so obsessed by them?

They particularly loved this type of jewel, where the pearl started the story and the golden enameled sculpture and draped chains framed the final object.
Photo : Pendant, late 16th century (pearls, gold and enamel), German School, (16th century) / Wallace Collection, London, UK / © Wallace Collection / Bridgeman Images