Savoir-faire
The Lapidary's Art 1 - Discovery: History and Techniques (4h)
Discover the history of cutting and carry out the work of a stone cutter.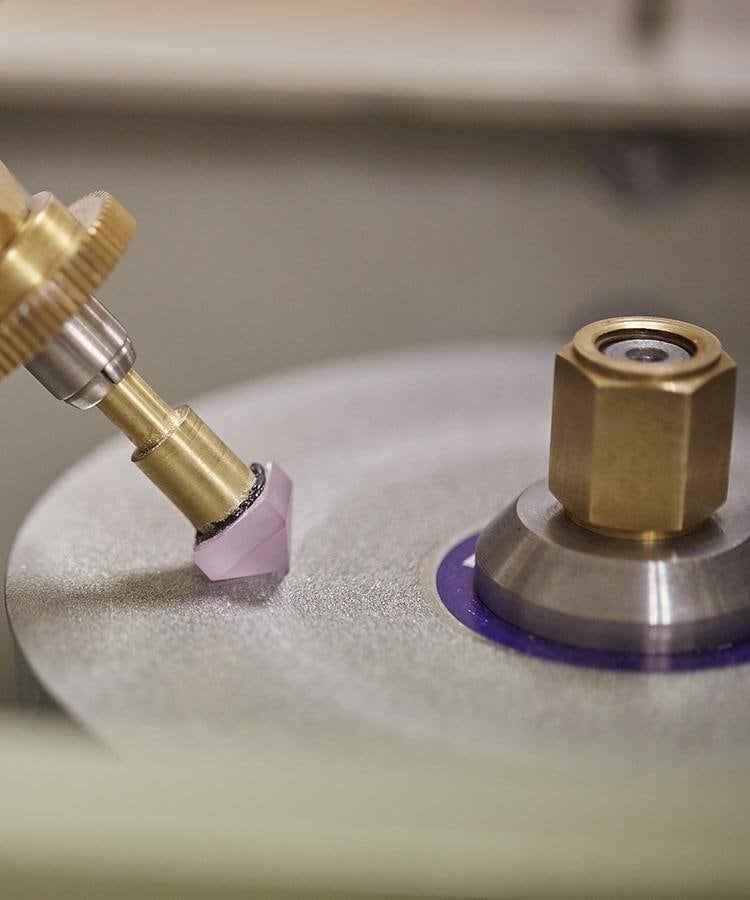 Event information
Participants

6 people

Duration

4 hours

Instructors

2

Language

Price

From
€ 200/pers.
During this course
In this first course, you will discover the history, geography, vocabulary and tools involved with cutting colored stones.
You will also understand how stone cutters observe a rough stone to decide the best way to cut it, in order to obtain the most beautiful color while preserving the maximum weight.
Finally, you will proceed to the first stages of cutting: for this, you will use a facet cutter and you will practice the work of a stone cutter.
This course, "The Lapidary's Art 1 -Discovery: History and Techniques", will allow you to take the course "The Lapidary's Art 2 - Initiation: Cutting a Colored Stone".

Your teachers
This course is guided by a lapidary and a gemologist.

Good to know
- You will leave with your pre-formed or "brute" stone
- You are welcomed by your teachers before the class starts: a chance to meet each other and share experiences
- You don't need to bring any specific material
- A certificate is given at the end of the class

To go further
- If you wish to cut your own stone and apply the skills you discovered in this first course, come take part in the course "The Lapidary's Art 2 - Initiation: Cutting a Colored Stone".
- After each class, teachers deliver a list of books, podcasts, websites, museums related to the course attended
What makes L'ÉCOLE experience so special
- High-quality education: L'ÉCOLE as education and research center has a scientific council.
- A very unique faculty: all the teachers are passionate experts chosen for their enthusiasm and skill in transmitting their knowledge.
- Generosity: skills are presented with ease in an enjoyable way, hands-on experience and dialogue. Classes are for everyone with no pre-requisites.
- Exclusive interaction: courses are delivered in small groups to allow students to discuss one-on-one with the experts.
- Initiation courses: on an "à la carte" basis courses offered to all those who want to learn and become enlightened amateurs.